i finished designing our invitations today!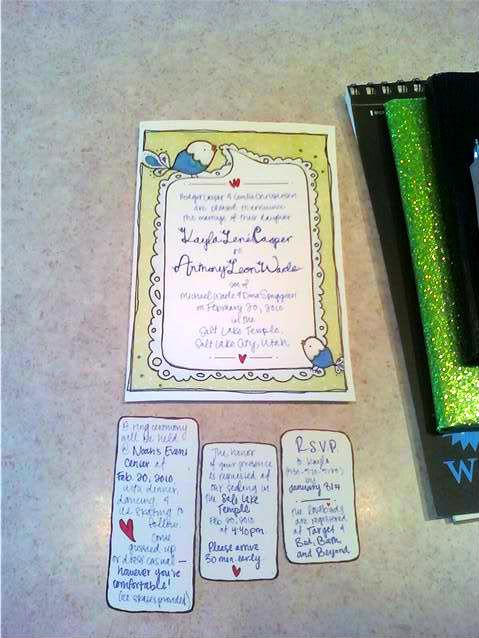 i debated whether or not to post a picture, but i figure not too many read this anyway and it's just a crappy cameraphone picture, so i'm not risking much. :) but i am excited and wanted to share.
i painted the design with watercolors and did all the wording with micron pens (i totally know you're impressed), and it's all on watercolor paper. i'm going to try and solicit some photoshop skills from a friend to help clean it up a bit and get it properly jpegged so i can go and have them printed. the idea is to have the inserts hanging from the main invite, instead of shoving a bunch of loose stuff in an envelope (or worse, stuffing things in multiple envelopes all stuffed into one big envelope.) i'm going for simple and user-friendly.
when i get them printed and sent out i'll post a much better picture.
woot!
love kayla